---
The Collaborative Transition System
A step-by-step guide to developing, documenting & delivering transition services through a collaborative model
A 2-hour Training Module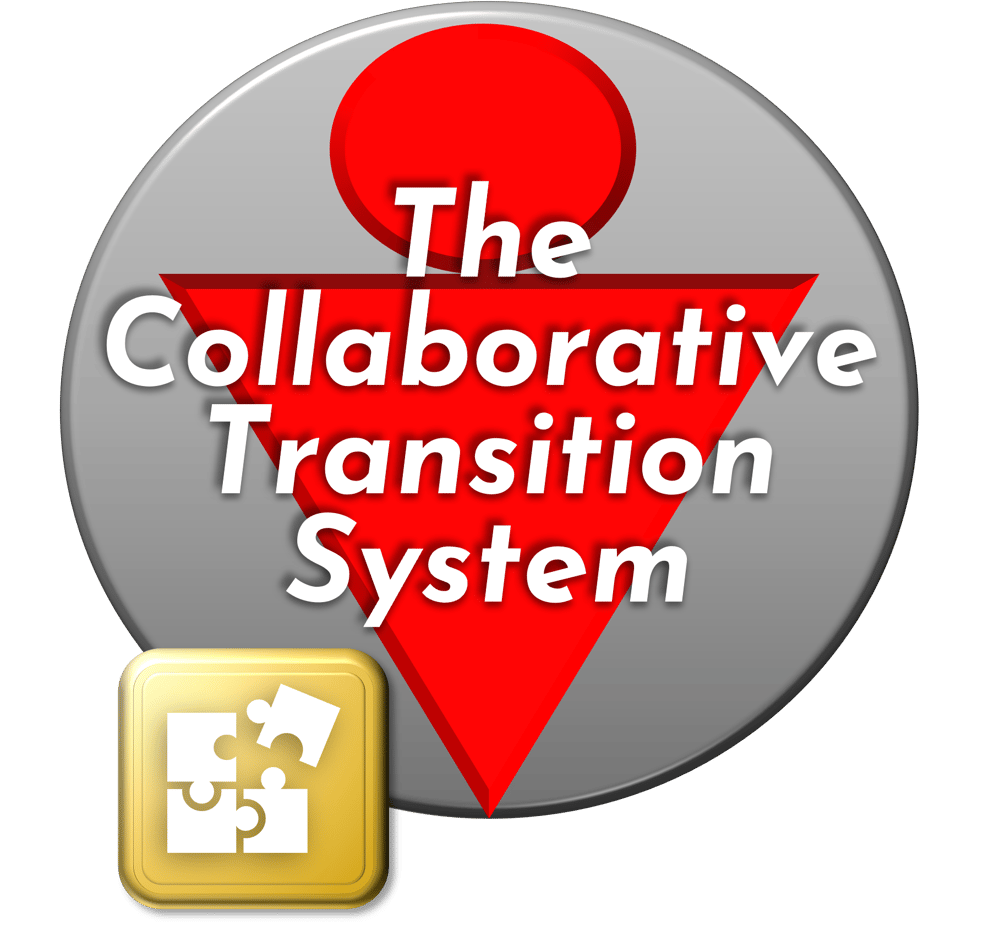 The Individual with Disabilities Education Act (IDEA) never uses the term, "Individual Transition Plan." The intent of the law was NOT that transition planning would be a separate plan or a separate form apart from the rest of the IEP. Rather, IDEA describes transition as a process through which the student's postsecondary goals become the focus of the entire IEP. Furthermore, the most important part of this process is the delivery of services. Yet, too many educators and administrators conceptualize transition as a form which causes them to concentrate their efforts on "getting the form right" more so than developing and delivering research-based transition services.

While "getting the form right" is certainly important, before that can happen, schools must have a transition program in place that facilitates the delivery of research-based transition services through a collaborative effort of general education, special education, and agency partnerships. When transition practitioners understand how to deliver research based transition services through this collaborative system, developing the ITP becomes so much easier for the IEP team and more beneficial for the student.

This training module focuses on transition services from an understanding of the law, research-based practices, and through lessons from the court. More than that, this module provides a detailed step-by-step approach to building a collaborative transition system through which general education staff, special education teachers, related service providers, and agency partners all collaborate in the delivery of transition services. In addition to system development, registrants will gain access to ACES most popular teacher tool, the "Transition Matrix." This tool is a one-stop resource that guides transition practitioners through the entire transition assessment and ITP drafting phases. Equipped with a collaborative transition system and the "Transition Matrix," transition planning and service implementation can be accomplished with ease and confidence.
Downloadable Slide Deck & Resources
Course Completion Certificate
Access to padlets with 100s of resources
Pricing & Enrollment Options
Pricing options below allow registrants access to the course(s) for 180 days (or 365 days for the bundled option). Registrants will be able to log in any time, watch, and re-watch as many times as desired. Registrants can download all course materials to keep indefinitely.
Purchase Order
To purchase any of the options above with a purchase order, please complete the registration form and email it along with the purchase order to [email protected]. Upon receipt of the order form and PO, each registered participant will be emailed directions on how to login to the course.